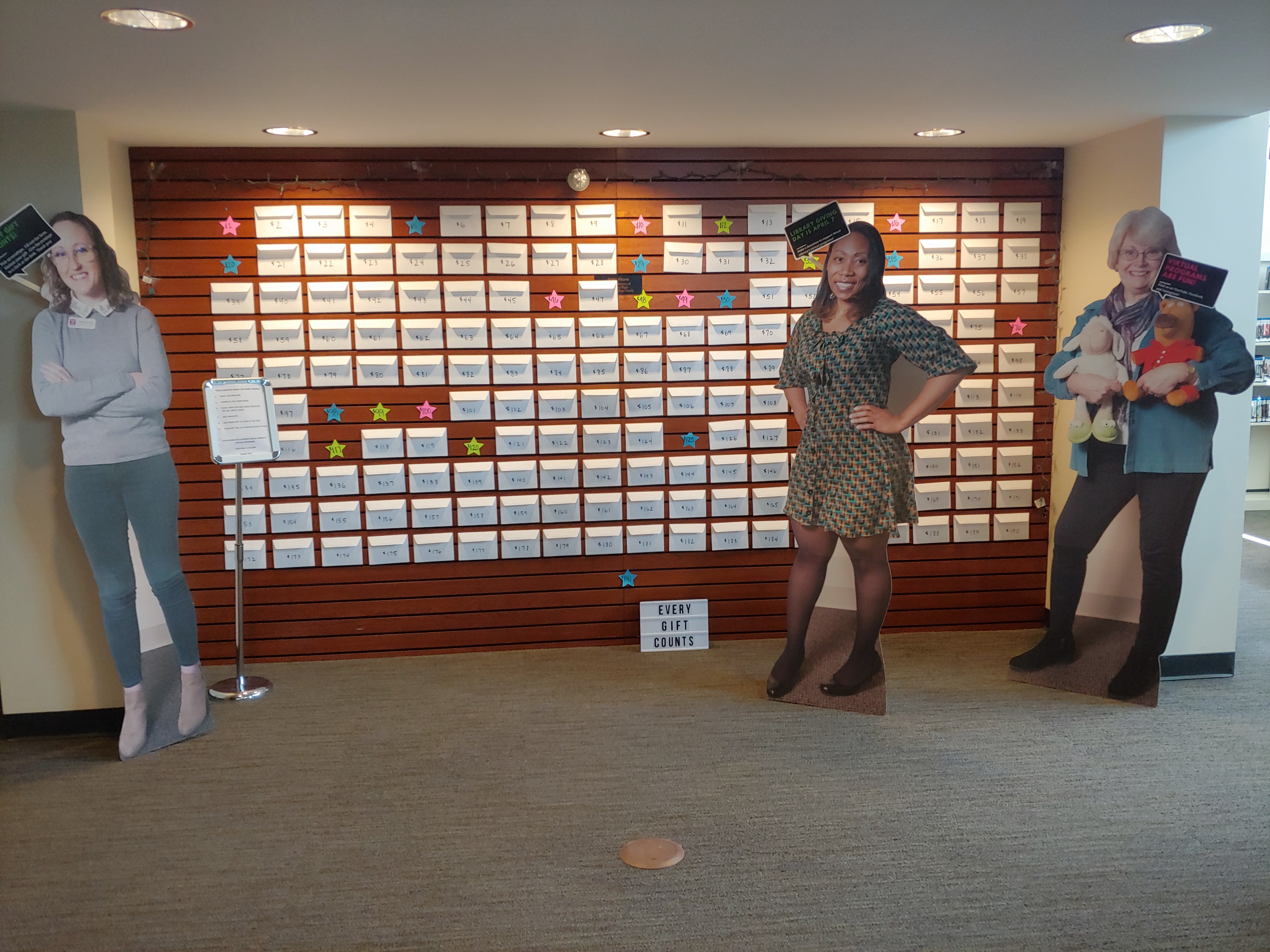 30 Mar

Support Wood Library's virtual programs!

When the pandemic hit, Wood Library pivoted. Virtual programs, digital library cards, and curbside service helped people connect and created joy.

Our touchpoints with the community expanded to include an audience that engaged with us from home or wherever it was convenient.

One thing is certain, virtual programs are here to stay. The virtual environment allows people to participate safely – when it's convenient and wherever they are.

As we continue to adapt and meet the challenges of our time, we are committed to offering more life-enriching programs in formats that are accessible.

There are two easy ways to donate:
Visit the library and select an envelope from our wall display in the lobby. Place your check or cash in the envelope and fill out the form. You may also use a credit card.
We're so grateful for your support. Thank you.
Mary Ferris
Children's Services Librarian
Alexis Lawrence
Adult Services Librarian
Katie Smith
Teen Services Librarian