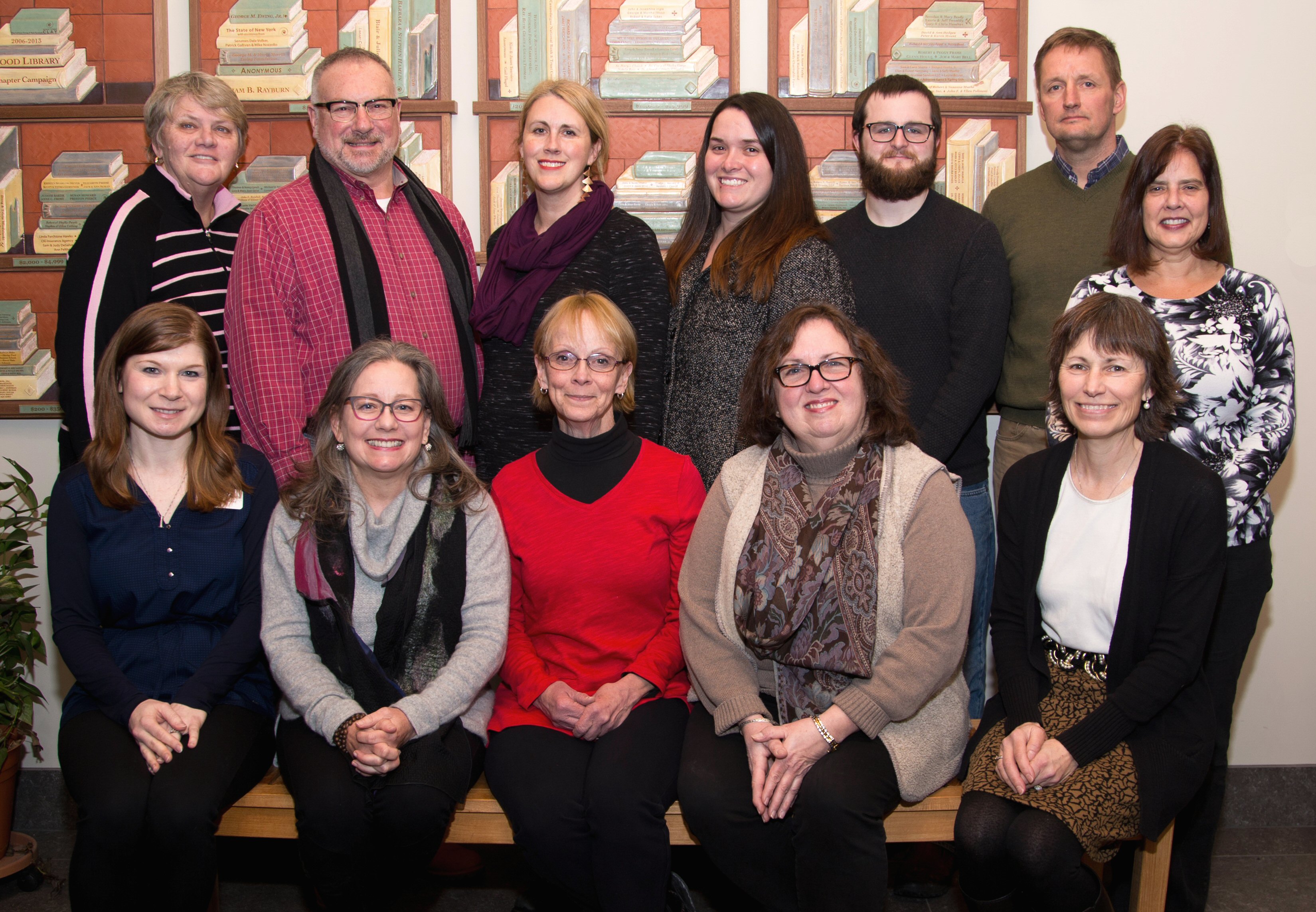 16 Jan

Wood Library holds Annual Meeting

The Wood Library Association held its annual meeting on Monday, January 15, 2018.

The following Canandaigua residents were elected to serve a second three year term as trustees:  Suzanne O'Connor, of Lakeview Lane, and Deborah Gregory, of Hammocks Dr.   Heather Whiting, of Bristol St, was elected trustee.  The Association's officers for 2018 are:  Laurie Riedman, President; Deborah Gregory, Vice President; Suzanne O'Connor, Treasurer; and Jill Werth, Secretary.

Kathi Nevin was recognized for her service to Wood Library as President of the Board for the past two years.  Quoting American author and poet Ella Wheeler Wilcox, she reviewed several initiatives that will be realized in 2018 after much deliberation and effort behind the scenes.  "With every deed you sow a seed, though the harvest you may not see."

"We have extended the number of hours the library is open to the public, introduced a new website, secured funding to make the building more energy efficient, strengthened a partnership with Literacy Volunteers of Ontario-Yates to offer career navigation services, and look forward to introducing a new story walk in Canandaigua's Baker Park later this year."

"Trustees and staff continue to work together to improve the way we serve the public and fulfill the promise of the library's community-centered mission," continued Nevin.